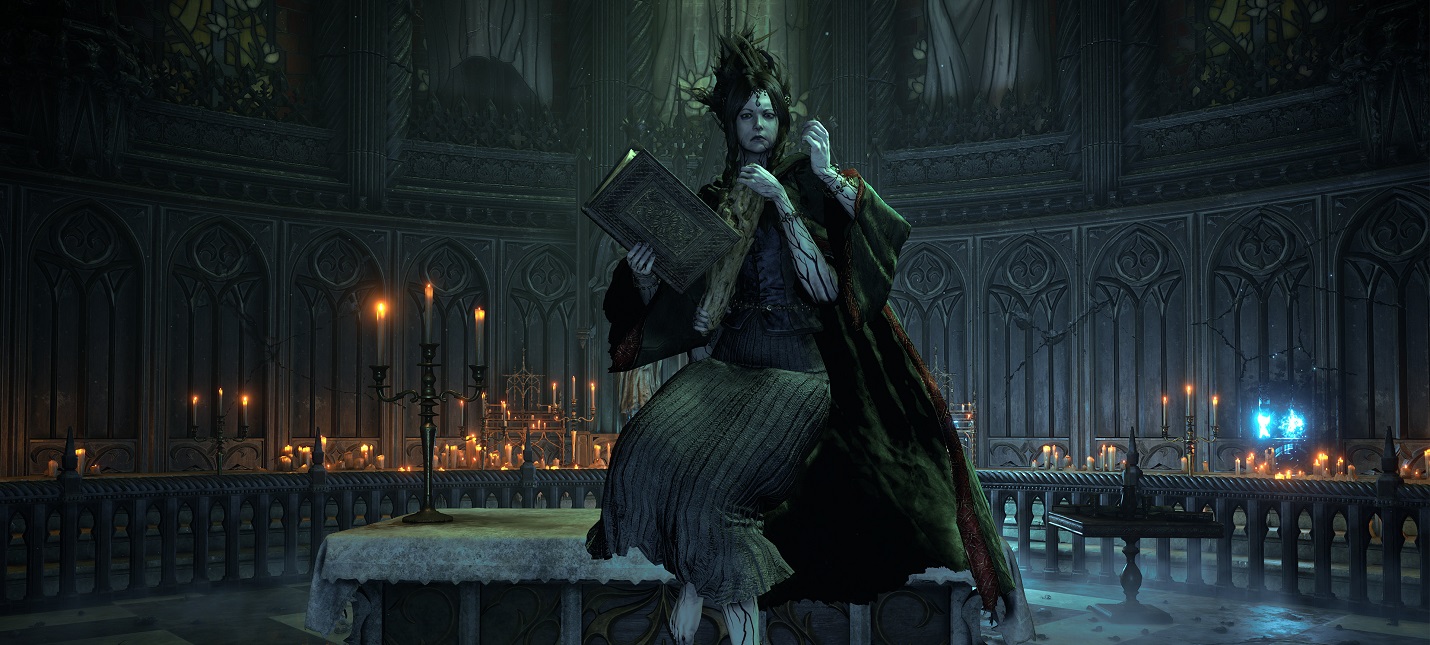 На следующей неделе начнется 38-ая ежегодная премия Golden Joystick Awards, в рамках которой победителей в большинстве номинаций определяют игроки. Критики делают выбор в следующих категориях:
«Выдающийся вклад в индустрию»
«Открытие года»
«Награда за особые заслуги»
«Выбор критиков»
«Лучший актер»
На данный момент завершилось голосование в 19 категориях, геймерам осталось проголосовать за игру года. Всего претендентов 20 на любой вкус: от инди вроде Factorio до ААА-тайтла типа The Last of Us Part II.
Церемония награждения пройдет 25 ноября в 12:00 по Москве на Twitch.
Игра года
Death Stranding (PC)
Factorio
Animal Crossing: New Horizons
Ori and the Will of the Wisps
Half-Life: Alyx
Assassin's Creed Valhalla
Marvel's Spider-Man: Miles Morales
Demon's Souls (PS5)
Microsoft Flight Simulator
The Last of Us Part II
DOOM Eternal
Hades
Yakuza: Like a Dragon
Crusader Kings III
Ghost of Tsushima
Spelunky 2
Fall Guys: Ultimate Knockout
Final Fantasy VII Remake
F1 2020
Genshin Impact
????️ VOTE NOW: ULTIMATE GAME OF THE YEAR ????️

This is the biggest UGOTY vote in #GoldenJoysticks history, with a shortlist of 20 incredible titles that reflect gaming's broad diversity of genres and the once-in-a-generation launch of new gaming consoles.https://t.co/IIOM6kNL6G pic.twitter.com/UvxPTn7mp2

— Golden Joysticks (@GoldenJoysticks) November 13, 2020
Лучший звук
The Last of Us Part II
Ghost of Tsushima
Star Wars Jedi: Fallen Order
Paradise Killer
Call of Duty: Warzone
Half-Life: Alyx
Streets of Rage 4
Resident Evil 3
Лучшее игровое сообщество
Fall Guys: Ultimate Knockout
Minecraft
Animal Crossing: New Horizons
Dreams
Sea of Thieves
Warframe
Fortnite
Final Fantasy XIV
Лучшая семейная игра
Animal Crossing: New Horizons
Fall Guys: Ultimate Knockout
Pokemon Sword & Shield
Minecraft Dungeons
Paper Mario: The Origami King
Moving Out
Clubhouse Games: 51 Worldwide Classics
Super Mario 3D All-Stars
Лучшее дополнение
Control: AWE
No Man's Sky: Origins
Total War: WARHAMMER II — The Warden and the Paunch
Pokemon Sword & Shield — Expansion Pass
Final Fantasy XIV — Reflections in Crystal
The Sims 4 Star Wars: Journey to Batuu
Mortal Kombat 11: Aftermath
The Outer Worlds: Peril on Gorgon
Лучшее игровое оборудование
PC Engine Mini
Oculus Quest 2
Razer Kishi для xCloud
NVIDIA GeForce RTX 3080
TCA Sidestick Airbus Edition
Vulcan 120 Aimo
Turtle Beach Stealth 700 Gen 2
Лучшая инди-игра
Kentucky Route Zero: TV Edition
Factorio
Spelunky 2
Paradise Killer
Creaks
Hades
Lair of the Clockwork God
Necrobarista
Лучшая многопользовательская игра
Fall Guys: Ultimate Knockout
Call of Duty: Warzone
Animal Crossing: New Horizons
Deep Rock Galactic
Tony Hawk's Pro Skater 1 + 2
The Dark Pictures Anthology: Little Hope
Moving Out
Valorant
Лучшее повествование
The Last of Us Part II
Ghost of Tsushima
Kentucky Route Zero: TV Edition
Necrobarista
Paradise Killer
Hades
Signs of the Sojourner
If Found…
Лучшее визуальное оформление
Ghost of Tsushima
Hades
Ori and the Will of the Wisps
Spiritfarer
Microsoft Flight Simulator
Half-Life: Alyx
The Last of Us Part II
Final Fantasy VII Remake
Лучший новый стример/ведущий
Negaoryx
ShivFPS
HelloItsKolo
BigCheeseKit
QueenEliminator
SteveInSpawn
Dovahrii
IAmBrandon
Киберспортивная игра года
Rainbow Six Siege
League of Legends
Valorant
Fortnite
NTT IndyCar Series iRacing
Counter-Strike: Global Offensive
FIFA 20
Call of Duty: Modern Warfare
Мобильная игра года
Game of Thrones: Tale of Crows
LEGO Builder's Journey
Little Orpheus
Next Stop Nowhere
Roundguard
Bird Alone
A Monster's Expedition
If Found…
Игра года для Nintendo
Animal Crossing: New Horizons
Pokemon Sword & Shield
Dr Kawashima's Brain Training for Nintendo Switch
Super Mario 3D All-Stars
Paper Mario: The Origami King
Super Mario Bros. 35
Ninjala
Clubhouse Games: 51 Worldwide Classics
Игра года для PC
Paradise Killer
Microsoft Flight Simulator
Hades
The Walking Dead: Saints & Sinners
Crusader Kings III
Valorant
Half-Life: Alyx
Death Stranding
Игра года для PlayStation
The Last of Us Part II
Nioh 2
Ghost of Tsushima
Final Fantasy VII Remake
Marvel's Iron Man VR
Spelunky 2
Dreams
Fall Guys: Ultimate Knockout
Игра года для Xbox
Tony Hawk's Pro Skater 1 + 2
Deep Rock Galactic
Ori and the Will of the Wisps
Bleeding Edge
Minecraft Dungeons
Wasteland 3
Yakuza 0
Tell Me Why
Лучшая поддерживаемая игра
Final Fantasy XIV
Sea of Thieves
Fortnite
Apex Legends
Pokémon GO
Grand Theft Auto Online
PlayerUnknown's Battlegrounds
Minecraft
Студия года
Mediatonic
Naughty Dog
Respawn
Paradox Development Studio
Sucker Punch
Infinity Ward
Media Molecule
Supergiant Games
Самая ожидаемая игра
HITMAN 3
Ratchet & Clank: A Rift Apart
Halo Infinite
Resident Evil Village
Deathloop
Horizon Forbidden West
Kerbal Space Program 2
Elden Ring
Gotham Knights
God of War: Ragnarok
Starfield
The Medium
Больше интересных статей на Shazoo
Игровые новинки ноября 2020: PlayStation 5, новые Xbox и все остальное
Состоялся полноценный релиз Factorio
Топ-20 самых высоко оцененных игр первой половины 2020 года по версии Metacritic
Игровые новинки июля 2020: Ghost of Tsushima, Death Stranding на PC и другие
Релиз Factorio состоится на месяц раньше из-за Cyberpunk 2077
Видео от Shazoo
Подписаться

Источник shazoo.ru